Other conversations or photos categorized with: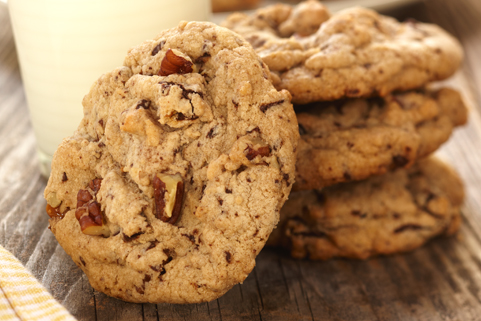 Chocolate Caramel Pecan Cookies
Looking for a dessert with a sweet caramel twist? This combination of yummy chocolate, rich caramel and chewy nuts will be impossible to resist. VIEW RECIPE
maggyc
9 month(s) ago.
Chocolate Caramel Pecan Cookies
After putting the all the ingredients together it looked very crumby (didn't think it would hold in to a cookie so I added another egg. After baking all the caramel escaped from the cookie (lucky to have parchment). So next time I will use Skor chocolate bars chopped up and less Chocolate and see how that work. Just don't know how much Skor chocolate bars to use though. The cookies were good but would have like it even more with caramel chunks - any ideas?