Other conversations or photos categorized with: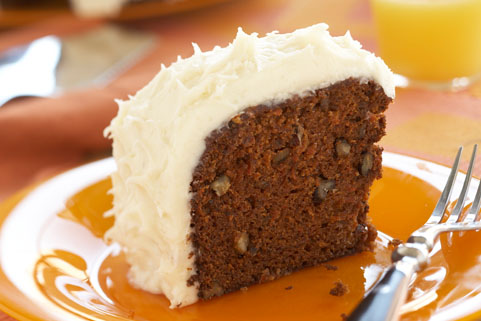 Carrot Cake With Cream Cheese Icing
This classic cake is delicious on its own, and topped with a sweet and tasty cream cheese icing will have you asking who wants seconds? VIEW RECIPE
norah mcelroy
3 year(s) ago.
Baking with Nutria Tastes like White
I used the nutria tastes like white flour for the carrot cake recipe that is on robin hoods baking site. I did however adapt the recipe to muffins, everyone thinks they were great. I took them to a party and gave the recipe to people there and told them about your site. I started baking with my grandma over 50 years ago with robin hood flour and now I now I am spending the word about your progress with gluten free products.